By Susan Laume:
Hoarders don't restrict their obsession to inanimate objects. In Fairfax County – a  "hot spot" for hoarding, as we reported previously  — animals have been freed from hoarders on numerous occasions.
Fairfax County's worst animal hoarding case on record was in 2005, when 500 cats were confiscated, according to Animal Protection Police Officer Sgt, Alena Swartz. However, Swartz said,  "In recent years, numbers have been lower: in 2016, three cases with 69 animals; in 2017, four cases with 107 animals."
Still, even one case is too much as hoarding leads in almost all cases to cruel and dangerous treatment of animals, and heightened risk to nearby residents.
Ironically, the best opportunity for moving on a hoarding case quickly is when animals are at risk.  Virginia's cruelty to animals code provides for issuing search warrants when a law enforcement officer "believes or has reasonable cause to believe" that animal cruelty laws are or are about to be violated.
The very animals who need rescuing actually help to rescue those who put them at risk.  But, as state Del. Mark Keam (D- 35) commented, "Not all hoarders have animals. So we must find better ways of getting help to those who are often reluctant to accept it."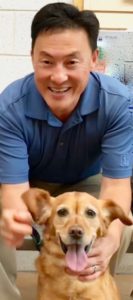 Keam, who became aware of the hoarding issue through a constituent, recognizes that it is based fundamentally on mental health and requires integrated solutions. Keam is a leader of Virginia's efforts at the state level to combat hoarding and he hopes to generate a set of standard operating procedures (SOPs) for use by each Virginia county, as well as nationally by other states.
Convicted animal hoarders face misdemeanor or felony penalties, and restrictions on companion animal ownership of various lengths.  But instead of convictions, Fairfax County, with an estimated 4,200 active hoarders, seeks to educate citizens, and their families, using updated web content and printed educational brochures to help point out the signs that someone needs help, what help is available, and how to get it.
A hoarding case in Fairfax County usually starts with a citizen complaint to the Code Compliance Dept. Their investigation relies on four Virginia Codes: Maintenance, Fire, Zoning, and Building.  According to Code Compliance Specialist Rachael Perrot, "These Codes have varying degrees of effectiveness when applied to a suspected hoarding case."  Due to privacy rights of citizens, to get an inspection warrant, "first, some evidence, beyond a citizen complaint, including a witness affidavit, or outdoor observable evidence must be available."
Inspecting a suspect property for hazards is critical as hoarding increases fire hazard; those fires must be fought differently.  As Fire Captain Rocco Alvaro explains, "In a fire, all is dark, so the firefighter can't tell if the space is open or limited. Walking might be limited to a narrow path; floor weight capacities may be exceeded." When a property is suspect and the owner doesn't agree to an inspection, the property is noted as a "location of interest". In a fire incident, the fire operation might be limited to "life saving and searching for victims" rather than property protection, for the safety of firefighters.
Watch for future reporting on the efforts to tackle the problem. For reporting suspected hoarding and more FC contact information: https://www.fairfaxcounty.gov/code/sites/code/files/assets/documents/pdf/hoarding.pdf
---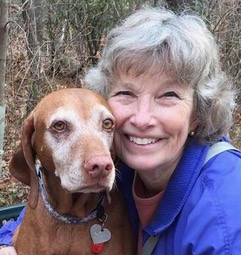 Susan Laume  is a member of the Springfield District Democratic Committee and a director of the NoVA Coalition for Animals. With her dog, she works as a therapy dog team.
Top photo: Mark Keam meets with Fairfax County Animal Shelter care givers. L-R: Sgt Alena Swartz, Keam, Amanda Novotny, John Wilkins/ Photo by Susan Laume