By Jessica Swanson:
A training program for Democratic women preparing to run for office is making a big impact in northern Virginia.
As of now, there are at least seven elected officials in Fairfax County who are alumnae of the program, called Emerge Virginia.
State-wide, Emerge Virginia is building a strong win record, with 27 of 48 candidates who ran in 2017 or earlier winning their races. Twenty-five Emerge Virginia alumnae currently serve in elected offices ranging from Sheriff to Soil and Water Board, City and Town Council, School Board and the House of Delegates.
"Without exception," says Karen Keys-Gamarra, an Emerge alumna who was elected to the Fairfax County School Board in 2017, "the Emerge experience provided the most useful lessons for my political journey."
Emerge Virginia is one of 25 state affiliates of the national Emerge America program. As a 527 political action committee, Emerge Virginia is non-profit but donations are not tax-deductible and the program supports itself mainly through participant fees. .
Included in the nine Emerge Virginia alumnae who were elected to the House of Delegates in 2017 were several historical firsts:
Here in Fairfax County, elected Emerge alumnae include Virginia Delegates Kathleen Murphy (Dist. 34) Karrie Delaney (Dist. 67)  Kathy Tran (Dist. 42) and Jennifer Boysko (Dist. 86) as well as Sheriff Stacey Kincaid, and School Board Members Dalia Palchik (Providence District) and Karen Keys-Gamarra (at-large).
The 2018 Emerge Virginia class included eight Fairfax County Democratic Committee (FCDC) members: Abrar Omeish (Providence), Alicia Plerhoples (Dranesville), Denver Supinger (Hunter Mill), Erika Yalowitz (Providence), Holly Seibold (Hunter Mill), Jessica Swanson (Mason), Lissy John (Dranesville), and Stella Kakissis Pekarsky (Sully).
Emerge Virginia's board also includes FCDC members Kate Hanley, Maggi Luca, and Del. Murphy.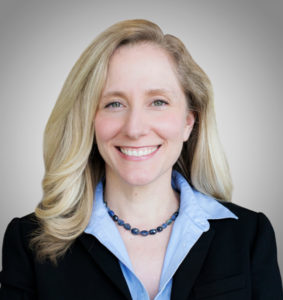 Nationwide, an unprecedented number of women are running for U.S. House (at least 183) and governor (11) in 2018, including three Emerge Virginia alumnae running for Virginia seats in Congress:  Vangie Williams in the 1st district, Leslie Cockburn in the 5th district, and Abigail Spanberger in the 7th district.
To qualify for Emerge Virginia's selective training program, participants must be Democratic women who are committed to effective political leadership and interested in running for elective office. They must show evidence of political leadership experience or potential, and meaningful involvement in workplace or community.
Participants in Emerge's selective training program meet one weekend a month for seven months and are trained in topics such as public speaking and communication, fundraising, media and messaging, networking, campaign strategy, field operations, labor and endorsements, technology and new media. Tuition is $750 and installment plans are available. As Emerge is committed to removing financial barriers to participation, partial financial aid may be awarded after admission to the program. Emerge Virginia does not endorse or contribute to candidates.
Emerge Virginia has trained 154 Democratic women so far, and the application for the 2019 class officially opened on September 4. Click here for information on the 2019 dates and how to apply.
Emerge's annual event will be September 28th in Washington DC. Click here for information and to register.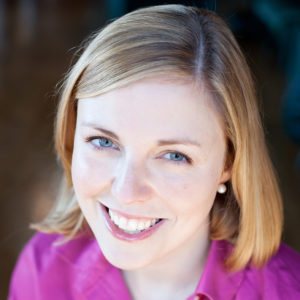 Jessica Swanson is a member of Mason District Democratic Committee member and a 2018 Emerge Virginia participant.