Members and guests of Springield District Democratic Committee (SDDC) celebrating victory in the recent elections with a chili cook-off on Nov. 9 at the Fairfax Railroad Museum.
The district achieved a turn-out rate of over 71 percent of registered voters, presumably giving strong support to local winners Sen. Tim Kaine (D-Va), Rep. Gerry Connolly (D-11) and Rep. Jennifer Wexton (D-10). Members and volunteers canvassed, phone banked and sent more than 7,000 hand-written postcards urging voters to go to the polls.
Fairfax County School Board Springfield District candidate Robert Walter, pictured below with his children holding the prize, won the cook-off with a chili recipe featuring cinnamon and red wine.
For more information on SDDC activities, please visit www.Springfieldvadems.org.
Reported and photographed by Susan Laume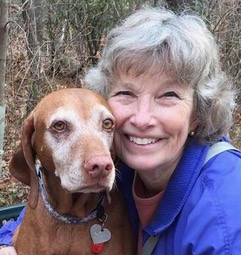 Susan Laume  is a member of the Springfield District Democratic Committee and a director of the NoVA Coalition for Animals. With her dog, she works as a therapy dog team.