By Susan Laume:
Carlos Hopkins, secretary of  Virginia Veterans and Defense Affairs, headlined a veterans town hall in Springfield on Monday, Nov. 12.  About 45 veterans, family members and guests gathered at American Legion Post 176 in Springfield for the event, organized by state Sen. George Barker (D-39), state Dels. Kathy Tran (D-42) and Vivian Watts (D-39), and Veterans of Foreign Wars Post 7327.
Hopkins said that under Gov. Ralph Northam, Virginia seeks to be the most military-friendly state. He has asked the legislature for more resources to assist veterans with education, employment and opening their own businesses.
Carrie Ann Alford, Policy Director  for Virginia Dept. of Veterans Services, noted that Virginia is the only state with a growing military population, has the eighth largest veteran population and the fourth largest military retiree population. Her department is committed to address the problem of veteran homelessness and also to improve long term health care, nursing homes and rehabilitation therapy. Locally, her department is working with George Mason University on an innovative program for veterans in the arts.
Main photo: L-R, Del.Kathy Tran, Emcee Veteran Edward Amoros, Dir. Va. Dept. of Veterans Services Carrie Ann Alford, Sen. George Barker, Cmdr. Wayne Yancey, Del. Vivian Watts, Sec. Va. Veterans and Defense Affairs Carlos Hopkins spoke about veteran affairs at a veterans town hall in Springield/ Photo by Susan Laume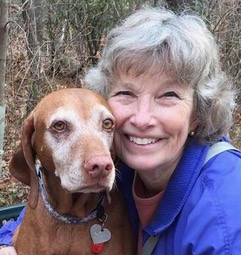 Susan Laume  is a member of the Springfield District Democratic Committee and a director of the NoVA Coalition for Animals. With her dog, she works as a therapy dog team.