Democratic voters in Virginia House District 86 will vote Saturday, Jan. 12, for a candidate to represent the party in a special election to fill the seat vacated by Jennifer Boysko, who recently was elevated to the state senate to replace Jennifer Wexton, who won a seat in Congress last November.
Four candidates are competing in the caucus to gain the party nomination. Click on name to go to candidate website, and see below for candidate statements:
Voting will be held from 10 am to 4 pm in two locations:
Franklin Middle School, 3300 Lees Corner Road, Chantilly, VA  20151 (map)
Dranesville Elementary School, 1515 Powells Tavern Pl, Herndon, VA  20170 (map)
Click here to look up your voter record and see if you are in the 86th House of Delegates District
Click here for a map of the 86th District (courtesy of vpap.org)
For more information, go to this page from Fairfax County Democratic Committee.
Candidate statements:
Kofi Annan
I am Kofi Annan and I am running to represent the residents of the 86th District in the House of Delegates. Most of you know me as the president of the Fairfax NAACP This is just another manifestation of my commitment to public service. At 18 I joined the Army Reserves, and after 9/11 volunteered to go on active duty. I served in both Iraq and Afghanistan. I later founded an organization that helped over 700 veterans find employment. My wife and I have two teenage boys who attend Herndon HS. We both served on the PTAs, and coached in the Herndon recreation league.
I am running to promote prosperity through equity. As our community becomes increasingly diverse, we need elected officials who understand how to deal with the challenges of our shifting demographics. I will work to find progressive solutions to our most pressing issues, such as affordable housing, education, and criminal justice reform. I have a history of getting results. I successfully lobbied to get more counselors and mental health professionals in schools in Fairfax and across the Commonwealth; collaborated with school administrators to improve teacher hiring procedures; worked to increase pre-K funding; and led criminal justice reform, including drafting legislation that will be voted on in this session.
I am endorsed by:
Mayor Lisa Merkel, Herndon
Supervisor John Foust
Chair Phyllis Randall
Supervisor Koran Saines
Senator Scott A. Surovell, 36th District
Senator Adam Ebbin, 30th District
Delegate Marcia "Cia" Price, 95th District
Delegate  Paul Krizek, 44th District
Delegate  Kaye Kory, 38th District
Dalia Palchik Fairfax County School Board
Pat Hynes, Fairfax County School Board
FCPS Pride
BacPac Fairfax
Michael O'Reilly
Congratulations to Jennifer Boysko who has been elected as our State Senator for the 33rd District! The next Delegate for the 86th District will be facing a number of important issues, including, among others: Healthcare, Transportation, Gun Violence and Equal Rights. They will need to have the experience to effectively deal with all of these matters. I have that experience.
I have been a resident of the Town of Herndon for more than 35 years. I am a lawyer at The O'Reilly Law Firm, located in downtown Herndon.
In 2004, I was elected Mayor of Herndon. While in office I reduced taxes, opened a new Police Station, opened the Senior Center, rewrote the Town's zoning ordinance and partnered with Fairfax County to establish a regulated day labor site to improve conditions for the residents and the workers.
I served as a member of the Board of Directors of the Washington Metropolitan Airports Authority where I was involved in the negotiations for the design, financing and construction of Phase 1 of the Silver Line.
I serve as the Chairman of the Governing Board of the Fairfax Partnership to Prevent and End Homelessness, a program adopted by the Board of Supervisors and embraced by service providers, faith based groups and the community at large. Under my leadership, the homeless population in Fairfax has been reduced by 46%.
I look forward to going to Richmond to use my leadership skills and experience to benefit the residents of the 86th District.
Ibraheem Samirah
Fixing the problems we face in Northern Virginia won't be easy, but I've never been afraid of a tough task. I grew up in the Chicago suburbs and lived a typical American childhood – playing basketball, doing homework, until middle school when my whole life changed My father traveled to Jordan to care for his ailing mother, and was denied re-entry to the United States by the George W. Bush Administration. That forced my family to uproot and relocate abroad to stay together. During that time away, I worked hard to one day return to America. I ended up attending American University on full-scholarship, and went on to Boston University for dental school. Today, I live in Herndon and run a community-based dental practice in DC.
Healthcare: One of the biggest problems we have to solve in Virginia right now is fixing our broken healthcare system. As a dentist I know first-hand that insurance plans are too expensive and come with too little coverage. Patients should never have to decide between paying for routine healthcare procedures or paying their mortgage, but it happens. Very few of the Delegates in the House come from healthcare backgrounds. Who better to help make Virginians healthier than a doctor with legislative experience through the American Dental Association?
Transportation: I'm dedicated to investing in and expanding our access to transportation – meaning our roads, our metro lines, our buses. I'm right there with you checking Google Maps in the morning to see how long it's going to take me to drive from Herndon to DC to get to work every day. Soon Amazon's new headquarters will be open, and we know that our commutes are going to get worse as a result of that. State funding for transportation has been unequally distributed, leaving Northern Virginia with less of that funding and more time in traffic.
We deserve a government that works for us, and we only get that by electing leaders who will go to Richmond, put their heads down, and get to work. I'm asking for your vote in Saturday's election so I can do just that.
Chad Thompson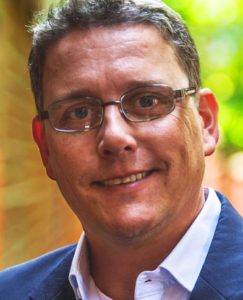 My name is Chad Thompson and I'm running to be your Democratic Nominee for Delegate of the 86th District of Virginia. I have lived in the Floris Community of Herndon for the past 12 years with my wife Elizabeth and my 4 children. I have fought in the trenches for the past 25 years to elect good Democrats to office anywhere from the state legislature all the way up to the President of the United States, now I'm ready to bring that passion to the home that I have built right here in Northern Virginia.
For the past decade, I have been working to install renewable energy around the country and here in the Commonwealth of Virginia. I worked with a company, Apex Clean Energy, to permit the first wind farm in the state in 2016. Now it's time to expand our green energy economy, which I will do in Virginia's state legislature.
I will fight to increase teacher pay, to alleviate the traffic and transportation constraints that keep you from spending time with your family, to get fair and independent redistricting in 2020, and to make sure that every single person in the 86th District is represented no matter their race, faith, gender, gender identity, orientation, family life, or income bracket.
I talk about how I am running on leading by listening because I have built my career on just that. I spend the majority of my time going to folks' front porches and sitting down at their kitchen tables, hearing out what the issues are that matter most to them. Anyone can stand up on a stage and tell you what they think your biggest problem is. It takes a real leader to sit down with you and listen to it from your perspective.
I'm ready to be that leader. Your issues matter to me. Your problems are my problems. If you elect me, I will make sure to bring all of those issues to the forefront down in Richmond. I hope I can count on your vote for me, Chad Thompson, on Saturday, January 12th.