By Susan Laume:
After two bills which would have removed some of the medically unnecessary impediments to women's abortion care were defeated by the Virginia Senate Health and Education Committee on Thursday, Jan. 17, Virginia's leaders reaffirmed their support for women to make their own reproductive decisions.
Virginia Gov. Ralph Northam, Lt. Gov. Justin Fairfax, and Attorney General Mark Herring stood with pro-choice members of the General Assembly and NARAL Pro-Choice Virginia at the Pocahontas Building in Richmond Thursday to unveil a 2019 "Statement of Intent" supporting the ability to of Virginians to make their own reproductive healthcare decisions.
The bill, brought by Senator Jennifer Boysko (D-33), sought to guarantee women's right to reproductive choice: that every individual has a fundamental right to choose or refuse contraception or sterilization; that every individual who becomes pregnant has a fundamental right to choose to carry a pregnancy to term, give birth to a child, or terminate the pregnancy; and that the Commonwealth shall not, in the regulation or provision of benefits, facilities, services, or information, deny or interfere with an individual's fundamental rights.
Va. Sen. Jennifer McClellan's (D-9) bill would have eliminated the requirement that two other physicians certify that a third trimester abortion is necessary to prevent the woman's death or impairment of her mental or physical health, as well as the need to find that any such impairment to the woman's health would be substantial and irremediable. The bill also would have removed language classifying facilities that perform five or more first-trimester abortions per month as hospitals for the purpose of complying with regulations establishing minimum standards for hospitals.
The bills were "passed by indefinitely" with an eight to seven vote along party lines.
In his remarks, Northam said, "Lawmakers should stop telling women what to do with their bodies," and pledged to continue the fight to let medical decisions be between a woman and her medical care provider.
Photo above shows Va. Sens. Jennifer Boysko (left at podium) and Jennifer McClennan address Pro-choice Virginia constituents January 17 with  Gov. Ralph Northam (left), Del. Jeion Ward, Atty. Gen. Mark Herring (left), Sen. Dick Saslaw, Del. Cheryl Turpin, Del. Kathy Tran, Sen. Barbara Favola, Del. Paul Krizek and Sen. Scott Surovell (far right). 
---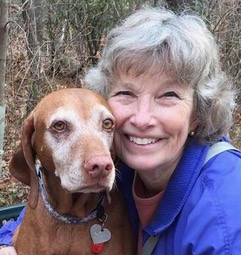 Susan Laume  is a member of the Springfield District Democratic Committee and a director of the NoVA Coalition for Animals. With her dog, she works as a therapy dog team.